Almost all of our students on day one want to see the training schedule that will take them to their goal. Previously we tried to control the selection of options to funnel all students through the same resources. Currently, we try to widen the arsenal of the training tools you can use.
Introduction
Take our book. We assume that you have some experience with speedreading and memorization training. What you need now is a more detailed guide with examples of how to solve certain exercises effectively and deal with common issues. If you need further resources, please take a look at our services.
Watch all videos. If you use one of the links in the services to get a video course, please binge-watch all the videos to get some background regarding the topics that will be discussed. Only then start systematic learning. Please notice that we recommend only the products we know to be helpful, but have no creative control over the materials that do not have the keytostudy logo on them.
Define your goals and schedule. How fast do you want to read and how well do you want to retain what you read? The qualifying baseline of 1000 words per minute 80% retention usually requires six weeks of very intense training, which means four sessions per day. With relaxed training, which means one session per day, six months are more realistic. You are expected to have at least 30 minutes of computer or mobile app practice every day. Additionally, you are expected to read at least 60 min per day.
One-on-one training over Skype. After three weeks of independent training, many people choose to take one on one coaching with Anna over Skype. Please read here and here. The sessions are not cheap, and you are expected to have two sessions per month. Contact me [email protected] to discuss the details.
Getting extra-background. Go to our blog section and check the subjects. Read several posts. Try to search this keytostudy blog with different keywords to satisfy your curiosity. It is OK if you will not understand what you read now, some posts are useful later on in the course. We have more than 900 articles that should cover all your questions, and some of the articles are quite long. If you think we should discuss some additional subjects, tell me about that.
Understand what Pomodoro time means. Read this post. You are expected to take ~5 min rest for each ~25 min of training. Make sure your eyes get rest during that time. Other details appear on various posts of this blog.
Start training. By far the most addictive and simple exercise we can offer is visual short-term memory training. Train it daily for 15 min. At each stage of the course, you will get another perspective on this exercise and will use a different strategy.
Apply for beta testing. Our best resources and offers are reserved for our beta testers: people who are courageous enough to try the resources in making. Please contact me to apply for beta testing.
Get the reading apps. This guide is supposed to work online anywhere, so I did not cross-reference the mobile apps if there were alternatives. As new apps are released and old websites die, some links may become unstable. If you see that some of the references are too old and do not work, or find new resources and want my opinion, contact me [email protected]. For speedreading, you will want to use Acceleread on iOS and Speed Reading Trainer on Android.
NOTICE: Once again, for anything you can think of there might be an article on this blog. Use the site search as much as you need, and if you find no relevant articles tell me,
Week 1: Learning the basics
Visualization practice. Try to enjoy the first week of training. You are expected to start working on visualization and memory, but first, you need to get used to training your brain. Do not try to get a very lucid image for abstract notions, instead try to figure out what sort of imagery comes naturally as your visual associations.
Proposed daily training:
10 min relaxation visualization: visualize a nice and friendly environment. Try to imagine as many details as you can. Alternatively, practice focus visualization.
10 min create visual markers for abstract stuff
15 min practice linking markers
10 min learn more about yourself
Additional training games:
Spot the difference games improve your concentration and focus.
Standard memory games are also important.
Some freestyle training here and here.
No timing on these games. It is very important to have fun 🙂
Target: You will know you are ready to move on when you can create visual markers with ease and want to practice the skill on real things.
Week 2: Train visualization and memory
Week 3: Starting working with texts
Learn SQ3R. What you do next is read text paragraph by paragraph: preread, read and summarize from memory until you get almost 100% retention – like the retention you want your lawyer to have when representing you in court.
Proposed daily training:
Spend a full hour daily to read texts paragraph-by-paragraph and remember as many details as you can.
You can use reading with card.
You need to remember all the numbers within the text without mistakes. You will need also to remember all the names without mistakes. And finally, you will need to recite the content with great clarity. You can select words for initial visual markers and then gradually improve the quality of the visual markers.
Additional training ideas:
Occasionally we suggest annotating the text [no preference for annotation tools, as long as they allow free drawing] and draw your markers near the paragraphs. Do this for 2-3 days, but not afterward
You can start with Wikipedia texts, but they are much denser than what you encounter in real life. After 2-3 days of Wikipedia reading, it is best to change to something simpler. Typically we suggest reading texts on reddit or come up with our own texts.
For Wikipedia texts, you will need 1-2 marker per sentence, for a regular text you will need 1-2 markers per paragraph.
If you need a challenging text, try my old book or my other old book. They will challenge your attention to detail and ability to remember large amounts of information.
Optional training
Since it takes some time to get 100% retention (hint: more than a week), we add some attention improving games to increase our retention:
This exercise assigns colors to text, making it easier to find differences. Later you can apply the same technique to the texts you read, like here.
This exercise starts to prepare you for the things to come.
Target:
You know that you are ready to move on when you remember 90% of the text you read without any mistakes. Use this tool to verify.
Week 4: Starting speedreading – subvocalization
Suppress vocalization.
We assume that at this point the student visualizes fast and almost effortlessly and can remember without errors 90% of what he/she reads using visual markers.
DO NOT PROCEED WITH SUBVOCALIZATION UNTIL YOU REMEMBER 90% OF THE TEXT. Now it is time to speed things up. The practice is straightforward. During the practice, you will lose some retention, and then slowly regain it. If after two weeks of practice your retention does not recover, please do not speed up and consider contacting me.
Proposed daily training:
If you do not do visual short-term memory training, you should start doing it.
20 min per day practice reading with subvocalization suppression. Please notice that when you suppress vocalization your retention percentage drops significantly and rises back gradually within the next 2 weeks.
20 min per day scroll through text with high speed. At this point, you can still control the speed with which you read.
Additional training ideas:
And you could revisit the old articles on recommended subjects.
At this point your mental age should start changing, so have fun checking it.
Target:
You are ready to move on when you sub-vocalize less than 10% of the text.
Week 5: Speedreading – saccades
Assumptions
At this point you can read the text virtually without subvocalization.
You should start working on saccades.
Use this cheatsheet to verify the saccade size.
Proposed daily training:
The main exercise here is sliding words display. It is a great exercise: simple and addictive. Do it as much as you can.
Also, you really should use Spreader software for your device. Other good alternatives are Acceleread and Reading Trainer.
10 min per day try reading running text. You do not control the speed anymore!
10 min per day do visual angle training using speedreading Shultz tables.
10 min per day train multicolumn saccades
Target:
Start working from 3 columns to 1 column. Hint: it takes more than a week.
You are ready to move on when you text almost effortlessly. Advanced students can read texts 12 words wide and 5 columns high without moving their eyes. It takes approximately four months of training to achieve this.
Week 6:
Next:
You might feel that your training is over, but in fact, it is only beginning. You are ready to start your masterclasses. Start with speedwriting. The recommended order is:
Speedwriting –  for really long term retention
Anchoring – to deal with psychological issues like objections or anxieties
Productivity – to achieve the "flow" state reliably
Memory – advanced memory subjects
Speedreading – advanced speedreading subjects
Research – to assess the reliability of what you read
Investment – to choose the worthy goals and learn patience
Teaching – to learn by teaching others
You may need two years to complete these masterclasses and integrate what you learned in your life.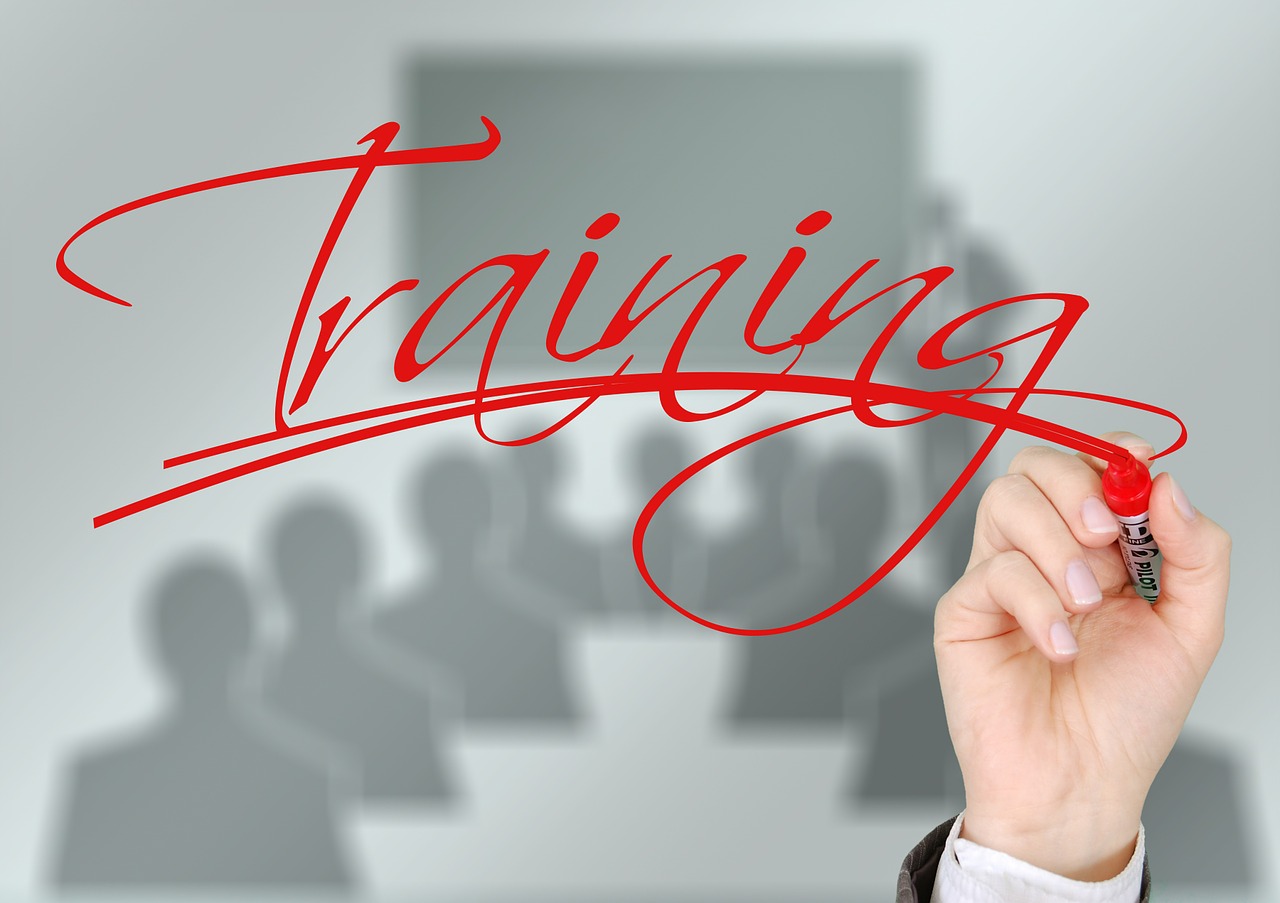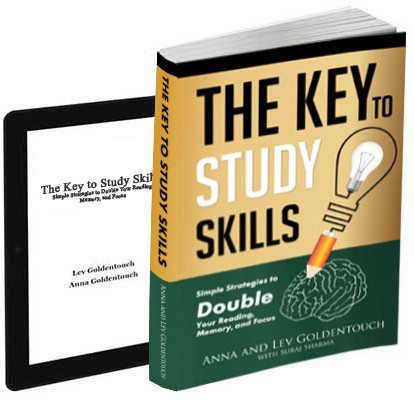 Get 4 Free Sample Chapters of the Key To Study Book
Get access to advanced training, and a selection of free apps to train your reading speed and visual memory