Icons are the most simple versatile form of visual markers.
I use some sort of icons to encode all abstract notions.
One of Anna's favourite exercise is remembering 20 images.
The method requires
1. Chunking of the images into groups of 3-5 icons. Group by meaning or by colour or by association
2. Creating visual markers per icon and linking markers within each chain
3. Speed element – needs to be done under 1 min
4. Many of Anna's students remember all 20 image after 3 weeks of training.
Try this. Reload page to get another icon selection. Minimize or maximize browser window to check yourself.
Icons are copied from http://www.iconarchive.com/ and were created by this, this and this artists.


















\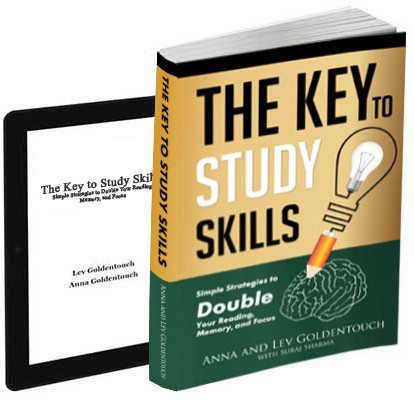 Get 4 Free Sample Chapters of the Key To Study Book
Get access to advanced training, and a selection of free apps to train your reading speed and visual memory