Please insert here your paragraph to generate tag cloud.
For each word in tag cloud you need to decide if it is a good marker:
1. Will this word remind you the details you want to remember?
2. Is this word specific enough?
3. Can you generate a good visual marker for this word?
Please notice that if you do not like my tool, you can always use Wordclouds.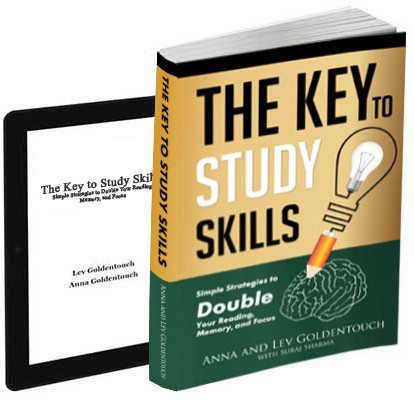 Get 4 Free Sample Chapters of the Key To Study Book
Get access to advanced training, and a selection of free apps to train your reading speed and visual memory