Thank you for your generous donations.
It takes A LOT of time to write all the articles and build all the exercises you like so much.
By supporting our effort you ensure a vibrant and helpful superlearner community.
We will use your donations to generate more courses, exercises and helpful material.
Moreover, by entering your mail in the box below you become eligible for freebies and sneak previews of superlearner material. Do not be shy: tell me ([email protected]) what you want to see on this site and I will do my best to incorporate your ideas.
Yours truly,
Lev.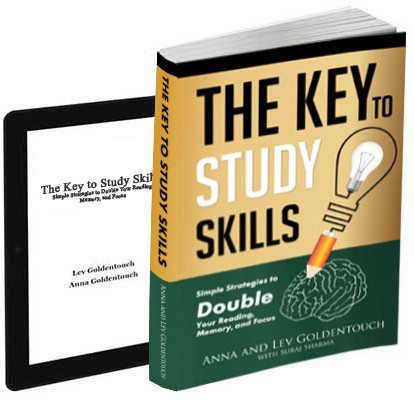 Get 4 Free Sample Chapters of the Key To Study Book
Get access to advanced training, and a selection of free apps to train your reading speed and visual memory