There are many lucrative opportunities in business and it only takes anyone to master up the courage to begin. For instance, opening an import business allows you to grow and experience incredible opportunities, but a successful import business comes with various considerations.
One of them is choosing the right supplier. The supplier you pick to import your goods affects your success. Therefore, whether you are importing raw materials for production processes or end products to sell to consumers, knowing you have the right supplier is vital. They determine the quality and cost of the products you get. The supplies you get also influence how your business operates, customer satisfaction, and business success.
The following are essential considerations when selecting a supplier for your import business.
Be Clear on Requirements
The first rule to getting the best suppliers is understanding the kind of product you want and the requirements. That means knowing the quality standards and quantity. Check also on customization to ensure it meets your brand's needs. Being clear on your requirements clears misunderstandings.
Research and Shortlist
Once you know what you need, the following is to research the suppliers in the region. Know the well-known suppliers for supplying the type of items you want. Places like recommendations, trade shows, supplier directories, and industrial associations can be perfect for finding reliable suppliers.
Once you have a list, you can assess them based on the type of items they supply, the quality of their services, reputation, pricing, etc. The important thing is getting a supplier who can meet your specific needs.
Assess their Credibility
A list of potential suppliers will lead you in the right direction. Getting a reliable supplier is critical to your success when conducting international business. So, ensure the supplier you go for has been in business for some time and has a good track record. Check for other things like licenses and certifications to prove their credibility. Moreover, checking online reviews and testimonials can help you know the kind of supplier they are and whether they are reliable enough to meet your needs.
The good thing about dealing with legitimate suppliers is that you can take advantage of duty drawbacks to save on expenses. Understanding the process of duty drawback is critical since it can save your business a substantial amount of money. You can easily follow up on your duties and tax payments if you are working with quality suppliers since they will always ensure that they meet the necessary regulations while doing their business too.
Just ensure you get a proper customs brokerage and compliance company to handle your import affairs and to consult whenever you require some clarification. In addition, you will always be aware of where you can save as you do your import business since you have people to assist you.
You must realize that getting legit products from reputable and licensed suppliers will always place your businesses at an advantage.
Check Product Quality
Quality consistency is critical to the success of your import business. It is vital to find a supplier who provides quality products. Their products must undergo various stages to ensure quality control. Before hiring them, ask for product samples to check if they meet your desired quality.
Check Pricing and Payment Conditions
You must always know that cheap does not always mean better. You must understand that cheap could mean expensive in the long run as much as you want to save on costs. Consider the value of the products you are receiving and other factors like customer service and reputation to know how much you should pay. Discuss payment terms and ensure they have reasonable pricing within your budget.
Assess their Communication and How They Respond
Communication in business is a vital virtual. It eliminates misunderstandings and ensures everyone gets what they want. Therefore, when choosing suppliers, it is essential to check their communication. How do they respond to your needs? Do they address your concerns? Are they within reach when you need them? These are vital things you must check to ensure the supplier you hire will not strain your business, and no misunderstandings will happen.
Evaluate the Production Capability
Check your production needs and assess if the supplier can meet these needs. Evaluate their production capacity and inquire about their shipping and delivery. You must ensure the supplier must deliver products on the agreed timeline so you never run out of stock.
Negotiate Terms
Lastly, it is advisable to negotiate with the supplier you get on contract terms. Every supplier has their terms and conditions. Therefore, ensure you bargain to meet your needs. Outline your expectations, pricing, quality, and other required details with the products and services. Make it formal by writing the terms down and getting everyone to agree and sign. Change the terms if there is something you disagree with. It may be best to find another option if both parties cannot conclude.
The Bottom Line
Your import business requires several professionals for it to run successfully. Some of these professionals are the suppliers of various products. You must get reliable suppliers who can communicate openly and supply high-quality products. The factors mentioned will direct you to the best supplier who will take part in your business's success.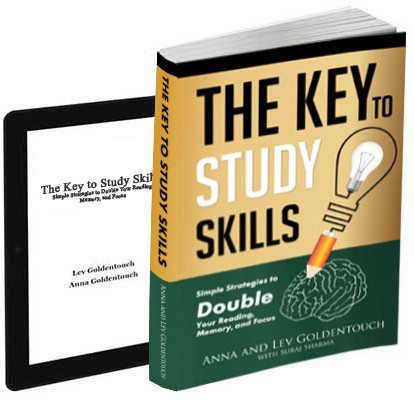 Get 4 Free Sample Chapters of the Key To Study Book
Get access to advanced training, and a selection of free apps to train your reading speed and visual memory