Implementing a CRM system can be an exciting and challenging process. However, it is important to remember that your business will only succeed if you implement this type of software correctly.
The first step in implementing a CRM system is deciding what your company does and what the goals of the software are. It is important to decide on these before you start working on the software so you can make sure that it meets your company's needs and goals.
Your company may want to use a CRM for marketing, customer service, or sales purposes. You should also consider how much time you want to spend managing the system as well as how much money you are willing to invest in it in order to make sure that it works for your business.
A CRM can also help you to increase revenue by prioritizing customers who have the potential for high-value purchases.
CRM software (customer relationship management software) refers to business systems. This system is designed to manage interactions between a company and its customers or prospects.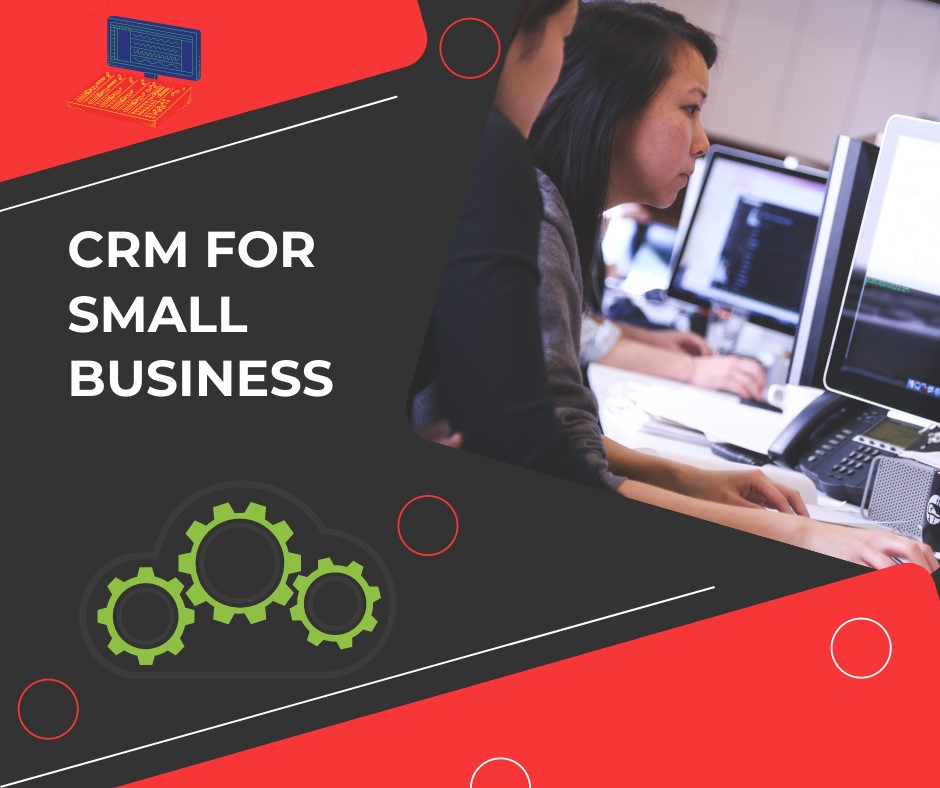 The advantages of this type of software are many. First, using tried-and-true CRM implementation steps can help you achieve:
a successful integration that will benefit your company.
CRM software organizes and centralizes your customer information. As a result, the quality of communication between your sales team and your customers improves. This also gives you a lot more visibility into your sales activities, which aids in long-term growth.
But, before book marketing goes into too much detail, let's start with the basics.
Many people are unaware of how CRM systems work. Even if they understand the basics, implementing this type of system in a company can be a huge undertaking. Let's start with a CRM definition before moving on to how you can use it in your company.
What is CRM?
Customer Relationship Management (CRM) software is a program. This program helps your company manage its interactions with current and potential customers. It has a straightforward user interface that allows you to organize and manage your business contacts. Customers and prospects are included, but other third parties like:
In a centralized database, the system stores all the related information for these contacts. This database is updated to reflect the history of your interactions. Calls, emails, meeting summaries, and the amount of revenue generated through each contact are included.
Additional Function.
CRM software can help you define and manage business processes besides contact management. For example:
You can define the workforce.
You can manage the team.
You can track the progress.
Also, CRM can automate the workflow. Moreover, they can be linked to major business channels like your website.
Take, for example, a website inquiry from a potential customer. This inquiry can be captured by CRM software, which can then start the sales process. The sales process can then be managed by a member of your team, automated, or a combination of both. The process allows you to respond, which can help you increase your customer acquisition rate.
Common CRM Platform:
There are far too many CRM applications to mention. There are but a few that the majority of people are likely to be familiar with. In 2018, the CRM market was valued at $50 billion worldwide, with these software packages accounting for its majority.
Salesforce
With over $9.4 billion in revenue in 2018 and a market share of 19.5 percent, Salesforce is the market leader in CRM. Besides, their branding efforts have paid off, with a high level of brand recognition.
Infusionsoft
Infusionsoft is a software platform for small businesses with fewer than 25 employees that was founded in 2001.
Its different features are:
Email Marketing.
Web Tracking.
Lead Scoring.
Social Media Tools.
Zoho
AdventNet was the company's original name when it was founded in 1996. In 2005, Zoho released the Zoho CRM application, which had over 1 million users by mid-2008.
Steps to Implement CRM
Assign a Point Person
To succeed, every project requires strong leadership. It's the same with your CRM implementation. Your project manager (PM) should be well-versed in your company's requirements and processes.
You might not have someone on staff with the necessary skills to manage a project of this scope. Don't be concerned if this is the case. That isn't a deal-breaker. Instead, consider bringing in a third-party consultant to oversee and guide the process.
CRM software requires a significant amount of effort. As a result, you'll almost need to assemble a team to handle all the details. Again, your project manager should be in charge of assembling and managing the team. So again, an ion is a good option for you.
Communication
Your team should work together, and clear communication is essential. There are a plethora of details to think about and address. Learn that your group is well-organized and thorough. If they aren't, you'll almost miss something.
Something will almost always go wrong on a project of this size. Thus, you want to make sure that any mistakes are as minor as possible.
Define Goals and Objectives
The process then moves on to analyzing your:
Current situation.
Defining your objectives.
Next, you must decide which specific issues and processes you want your CRM to manage, as well as the outcome you want to achieve.
Are you trying to find a solution to a problem you've already encountered? Is it a matter of increasing the visibility of your business activities? Whatever your motivations, make sure you understand exactly what you're trying to achieve. More, ensure that CRM software will help you achieve your objectives.
You must also ensure that you are prepared to install such a large-scale software application. You'll need to do the following to do this:
Define your objectives and goals. Make certain that a CRM platform is the right fit for your needs.
Determine whether the company has the necessary resources to install CRM.
Human, financial, technological, and process-oriented resources are all included.
Create an implementation plan.
Make CRM implementation a company-wide goal and communicate it.
Researching Vendors
Look into the vendors who can offer you CRM software. It entails the following:
Identifying the vendor's software's strengths and weaknesses.
Investigating the vendor's CRM system experience.
Assessing the level of service they provide to customers.
Obtaining references.
Ensuring your vendor provides solid support is one of the most important CRM implementation steps.
Make sure you choose a CRM product that can automate and complement the procedures you already have in place.
Develop Your Implementation Plan
Once you've decided to install a new platform. You need to make it an organizational goal and create an implementation strategy. The plan is where the rubber meets the road, so make sure you put in the time and effort required to be thorough. Poor planning will catch up with you.
Recognize the roles and responsibilities of all users involved in the CRM process. This includes your sales, customer service, finance, marketing, and information technology departments. Your suppliers and partners are also involved. This will assist you in creating a CRM interface that is adaptable to your workflows.
Make sure your employees are well-trained. If your employees don't know how to use the system, it won't work. Don't scrimp on this.
Identify and plan for potential roadblocks and obstacles.
You need to know what goes into your customer relationship management procedures from a technological standpoint. Next, you'll want to pick a system that works well with your current processes and procedures and can help you improve them. This also entails interacting with customers, troubleshooting, and data collection for each business contact.
Data Management and Integration
Optimize your CRM so that you can collect data in both quantity and quality. This will allow you to assess your customers' needs and make improvements as necessary.
Integrating CRM processes across all communication channels is also critical. In this regard, your website, for example, is an important component.
Aim for automation to boost your CRM system's productivity. This could also entail rethinking your current processes to improve compatibility.
Monitor and Review Results
The final step in CRM implementation is to assess your progress and keep track of the benefits. You can do so by answering the questions below:
Were you able to achieve all the goals you set out in your CRM strategy?
Is your customer relationship management better now that you've implemented CRM?
What impact has CRM had on your marketing efforts?
What role has CRM played in your company's financial health?
What external factors contributed to your CRM system's success or failure?
What were the biggest roadblocks to CRM implementation?
You can re-evaluate the areas that need improvement after measuring the performance of your CRM implementation. Identify any gaps in your review process that need to be filled. Then, keep track of your results to improve your processes and get the most out of your money.
Bio
This article was contributed by Alexa Perk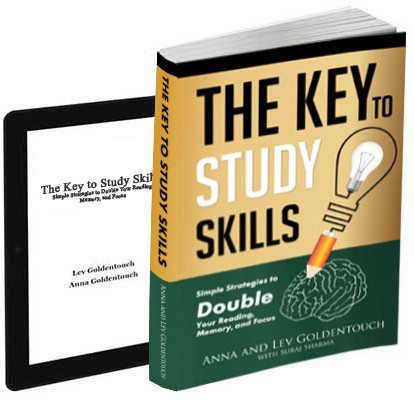 Get 4 Free Sample Chapters of the Key To Study Book
Get access to advanced training, and a selection of free apps to train your reading speed and visual memory